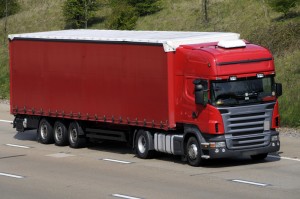 Travel and transport is often an important aspect of a business's operations, but raising the finance to acquire commercial vehicles can be challenging. Having old and unreliable commercial vehicles can increase the costs of transportation for your business and affect the reliability of your team. This can be due to a decrease in fuel efficiency, and also a potential increase in the cost of repairs.
We have financed a range of commercial vehicles such as Tractor Units, LCV's and Trailers or Buses to organisations who operate in a variety of sectors.
Here at CAML we understand that every application is unique and so we will give your enquiry the full care and attention it deserves. Due to our flexible financing criteria and range of funds, we are normally able to fund the purchase of commercial vehicles if it is both beneficial and pertinent to your business.
Aside from our extensive experience in arranging finance packages, we also offer expert advice to our clients based on our knowledge of the market, the best value for money vehicles and even current deals, ensuring you enjoy maximum return on the investment.
We pride ourselves on the high levels of customer service and satisfaction we deliver to our customers. Please feel free to contact us and we will happily discuss how we can help finance the purchase of new commercial vehicles for your business.
For further information on assets we consider financing please visit:
For further information on types of finance solutions we offer please visit: