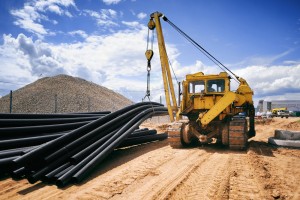 Advancements in technology mean an increasing number of businesses must invest heavily in new plant and machinery to ensure they remain competitive and continue to deliver a quality product or service. It is important to make sure that this equipment is up-to-date and in serviceable condition. Old or damaged equipment can severely restrict an organisations' efficiency, affecting operational costs and market advantage.
Tight margins, cash flow and an extended return on investment period can mean that purchasing new plant and machinery can be very expensive, but here at CAML we have the solution. Our flexible lending criteria will provide you with a variety of options that can enable the lease, hire or purchase of new equipment. We have delivered finance solutions for a number of businesses in a range of sectors looking to purchase new equipment, from warehouse systems, to construction plant and diesel generators.
Our team of business finance specialists has significant experience in developing finance solutions for the purchase of plant and machinery. We know the assets being purchased are crucial to the business, so the application process is often very straight forward due to the tangible return and security.
If you believe you have a clear business case for investing in plant and machinery and you need a trusted finance partner to help you achieve your goals, contact us and we will work with you to find the right finance solution for your needs.
For further information on assets we consider financing please visit:
For further information on types of finance solutions we offer please visit: