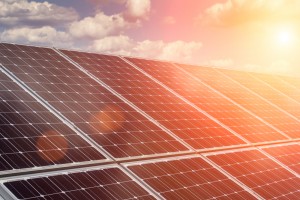 At CAML we have worked closely with the renewables industry for many years and have gained a broad range of experience funding a range of projects from entire renewable energy schemes to the wholesale replacement of lighting in commercial premises, with energy efficient alternatives.
Because the use of renewables can reduce costs over a period of time or become a source of income, the business case for finance typically has a clear return on investment. As a result, we can normally offer a range of financing solutions to fund renewables projects.
We have worked alongside a range of businesses and renewables developers to deliver unique funding solutions to help them progress. Projects vary in size and value and we have funded some schemes into six figures. Because we lend our own money, we can judge each application in its own right and make a decision based on the individual circumstances.
If you would like to make your business more energy efficient or have plans to develop a renewable energy scheme, do not hesitate to contact us and make an enquiry. We guarantee to deliver you the highest levels of customer service and satisfaction when reviewing your enquiry and will try to find the best financial solution for you and your project.
For further information on assets we consider financing please visit:
For further information on types of finance solutions we offer please visit: