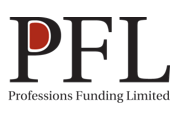 The very nature of service based industries, often means that your business comes in cycles or typically hinges on fewer, financially significant clients or projects, sometimes leading to short/mid-term cash flow difficulties. Here at CAML, we believe that your time should be spent focusing on the business in hand, rather than worrying about cash flow.
To support the particular needs of the professions market we have built a dedicated division in Professions Funding Limited, and developed a detailed knowledge of the sector including the credit requirements and over time we have developed a range of both short and longer term loans to help with your specific requirements, these include:
Short term loans for: VAT, tax, practicing certificates, professional indemnity insurance, disbursements, aged debt, case & audit fees.
Longer term loans for: Practice acquisition, Partner buy-in / out, premises expansion, training & recruitment and marketing.
We have provided loans and finance solutions across the spectrum of Professions including legal, accounting and medical sectors to support with cash flow, project or case finance and the purchase of new assets. Architects, surveyors and many other professionals engaging in long term, cash hungry projects or with ambitious growth plans have also turned to us as the experts for financial support to the Professions market.
So whether you are:
| | | |
| --- | --- | --- |
| Accountants | Actuaries | Architects |
| Barristers / A QC | Chartered surveyors | Chiropractors / Osteopaths |
| Dentists | Doctors, GPs or private medical facility | Opticians |
| Pharmacists | Solicitors | Veterinarians |
…we can help. We are able to provide you with the highest level of expertise and knowledge, not just for your loan requirements, but also for your asset financing and leasing. We pride ourselves on the level of customer service and satisfaction we deliver.
For further information on types of finance solutions we offer please visit:
For further information on types of finance solutions we offer please visit: