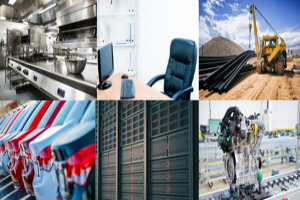 When growing your business, significant investment in tangible assets is often needed, regardless of the sector you operate in. Sometimes raising the finance to afford these assets is difficult. Whether you are looking to purchase new commercial vehicles or are seeking a new integrated IT suite, we are here to help.
We invest our own capital into organisations across numerous sectors and industries to facilitate the purchase of business assets. Regardless of the type of asset you need to finance, we will consider funding it if it is pertinent to your continued business operations.
We understand that every enquiry is different and therefore treat each client/application individually, steering away from the traditional process of giving a 'yes or no answer' based on strict credit scoring rules. Our flexible lending criteria and range of funds mean we can normally find the best finance solution for you and your business.
We pride ourselves on delivering the highest standard of customer satisfaction and service. Having provided asset finance solutions to businesses who operate in a variety of sectors, we can guarantee your enquiry will be dealt with by a highly experienced team of business finance professionals.
Please feel free to contact us and we will be happy to discuss how we can help you finance the acquisition of new business assets.
For further information on assets we consider financing please visit:
For further information on types of finance solutions we offer please visit: